CALL THE
EXPERTS
At Steve Johns Appliance and Parts, located at 69 North Lowry Street, Smyrna, TN 37167, you will find personal customer service, competitive pricing, and top name brands. We proudly serve Smyrna, LaVergne, Nashville, Murfreesboro, Lebanon, Rock Springs, Walterhill, and the surrounding areas. We offer a wide selection of appliances to fit your lifestyle. From cooking, refrigeration, cleaning, we carry the top name brands like: Whirlpool, Speed Queen, Maytag, Amana, Frigidaire. We also have Do-It-Yourself Appliance Parts available. Our store is filled with New, Used, and Scratch and Dent Appllances.
Steve Johns Appliance & Parts
​69 North Lowry Street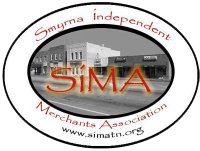 Steve Johns Appliance and Appliance 615.459.2705
At Speed Queen, they practically invented tough. And they know exactly what it means to be commercial-grade. Their washers and dryers are built for long-lasting performance in laundromats, hospitals, hotels and military bases are the same machines built to last 25 years in your home.

​​Their machines are manufactured using metal instead of plastic. They're built with rugged, commercial-grade construction, and pushed beyond their limit in our state-of-the-art test lab, ensuring unmatched durability. Bottom line, Speed Queen washers and dryers are built better to last longer.

Built better to last longer. Want the facts behind the mantra? Speed Queen equipment is tested to last 10,400 cycles. In the average home, that's 25 years of reliable performance — two to three times longer than other brands. No replacing your equipment every few years, and no wasting money on costly repairs. Because the industry's best washers and dryers also happen to be backed by the industry's best warranty.​​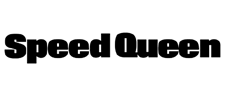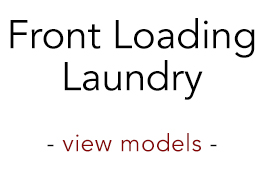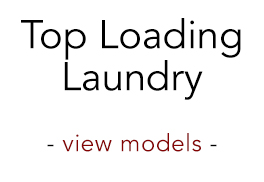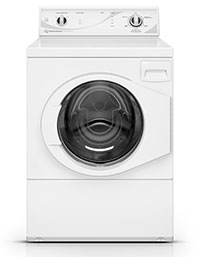 commercially tested. home approved.
It's not too much to ask for your washer and dryer to get your clothes clean and leave them undamaged. It's pretty much the whole point, and what you spend your hard-earned money for them to do. That's why Speed Queen is so committed to continually striving for the best possible clean.

The flexible, high vane agitator in our top load washer rotates 210° at 68 strokes per minute. This moves your clothes through the water — and water through your clothes — for a more thorough wash. And with their smooth stainless steel wash tub that's easier on linens when they brush against it, Speed Queen washers don't wear on fabric.

​​Load after load, our machines deliver an impeccable wash while also protecting your laundry. So you won't only save money by not having to buy new machines, you'll save money by not having to buy new clothes.​​
MON thru FRI 9:00 AM - 5:00 PM

SAT 9:00 AM - 4:00 PM SUN Closed