CALL THE
EXPERTS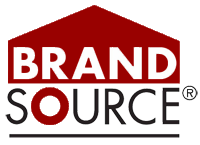 MON thru FRI 9:00 AM - 6:00 PM

SAT 9:00 AM - 5:00 PM SUN Closed
At Steve Johns Appliance and Parts, located at 69 North Lowry Street, Smyrna, TN 37167, you will find personal customer service, competitive pricing, and top name brands. We proudly serve Smyrna, LaVergne, Nashville, Murfreesboro, Lebanon, Rock Springs, Walterhill, and the surrounding areas. We offer a wide selection of appliances to fit your lifestyle. From cooking, refrigeration, cleaning, we carry the top name brands like: Whirlpool, Speed Queen, Maytag, Amana, Frigidaire. We also have Do-It-Yourself Appliance Parts available. Our store is filled with New, Used, and Scratch and Dent Appllances.
Steve Johns Appliance & Parts
​69 North Lowry Street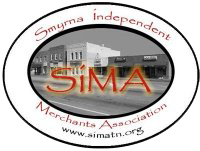 Steve Johns Appliance and Appliance 615.459.2705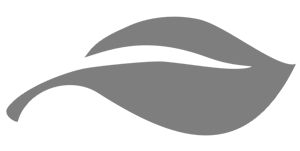 dynamic balancing technology

With a combination of durability and technology never before seen in a front load washer, Speed Queen will change the way you think about washing machines. Built to last longer and deliver exceptional wash results, each of our front load washers is perfectly balanced to minimize vibration and operate so quietly, you'll forget it's even running.

Possibly the greatest thing to happen to washing machines since the electric motor, Dynamic Balancing Technology is revolutionizing your expectations of front load washers. This groundbreaking technology uses sensing and algorithms to virtually eliminate vibration. The result is less residual moisture in your clothes, faster cycles, faster dry times and operation so silent, you'll want to check to make sure it's still running — perfect for first- or second-floor laundry rooms.​​

Speed Queen washers and dryers are built on the same principles that built America. Proudly headquartered in Ripon, Wisconsin, for more than a century with more than 1,600 dedicated employees, we're committed to American quality.​​
Speed Queen's front load washers feature patent-pending baffles and ideal tumble rhythms to perfectly lift your laundry and cascade water throughout the entire load, delivering the best possible clean.​​

The Speed Queen front load washers that you put in your home are the same durable, long-lasting washing machines used in laundromats and other commercial applications, like hotels and military bases. Constructed with metal components where others use plastic and rigorously tested to ensure reliable performance, Speed Queen front load washers are built better to last longer.

The best front load washer on the market also comes with the best warranty. Their industry-best 5-year warranty covers all parts and in-home labor on electronic control models. That's right. Speed Queen stands behind both their products and your purchase.​​